Scientific Writing for Advanced Students
Scientific Writing for Advanced Students
Beginn:

09.03.2020

Ende:

13.03.2020

Vortragende(r):

Dr. Dina Dechmann + Dr. Kami Safi

Ort:

JUFA Kempten im Allgäu

Gastgeber:

IMPRS for Organismal Biology

Kontakt:

imprs@uni-konstanz.de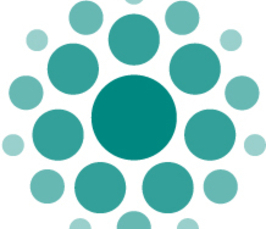 Being a scientist means one must have many skills and talents – intimidatingly so sometimes. And writing papers is one of the most important ones. It's the currency into which we turn our research and also the most important means for the community to judge us by. Luckily, like most aspects of science it's a skill that we can improve and this course will help you with this.
We will spend a couple of very intensive days together, where we will use your own paper in progress, interspersed with other exercises, such as writing an abstract for a Nature paper, and lots of discussion to help you detect your own weaknesses and work on them in a peer review approach. Together we will identify what makes a paper good and how to structure it properly. We will think about the differences between scientific language compared to other forms of writing (with a mind on mistakes non-native speakers commonly make), as well as many important details such as citing literature, picking the right journal, cover letters and dealing with reviewers etc. Our aim is to have a solid draft of your paper by the end of the course meaning we write a section a day, so the more mature your draft is when you bring it to the course the better a foundation we have to work on.

Requirements: This is an advanced course, we expect you to have taken a basic writing course before. Good English language skills are a requirement. We will NOT help you analyze your data. Please bring a fully analyzed dataset including what you think are going to be your main figures and tables (no more than 3 each). Please send us an outline (not a draft) of your paper, with a brief summary for each of the major sections introduction, methods, results and discussion in bullet points latest one week before the course. Bring a draft – the more advanced the better – with you. We'll be sending more information and reading material more shortly before the course.
Find more info about us here: Resource Fluctuations and Animal Movement + Computational Ecology